Changing the front brakes on a Renault Wind.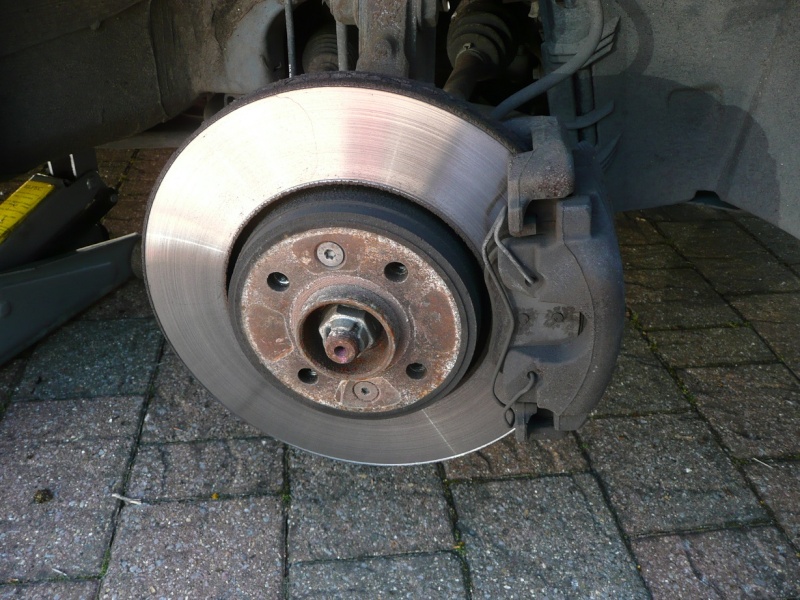 Hold the car on the handbrake for the front.  You can also put it in gear, though it's easier to leave it off, if you're changing discs.  Jack the car and remove the wheel.  If you're happy doing this, then you can easily change your own discs and pads.  You may want to put an axle stand under the car for extra safety.
Remove the cap from the brake fluid reservoir under the bonnet.
Lever between the brake pads and the caliper (sorry, I didn't take a picture of this).  As the pistons don't need to be wound back, it should move with a little pressure.  You're trying to move the caliper towards you.  Don't lever between disc and caliper carrier, as the carrier doesn't slide at all.  Take the rubber stoppers out of the bolt covers and then undo the two bolts that hold the caliper to the carrier.  You'll need a 7mm allen key or allen socket for this.
Remove the wire clip at the front of the caliper.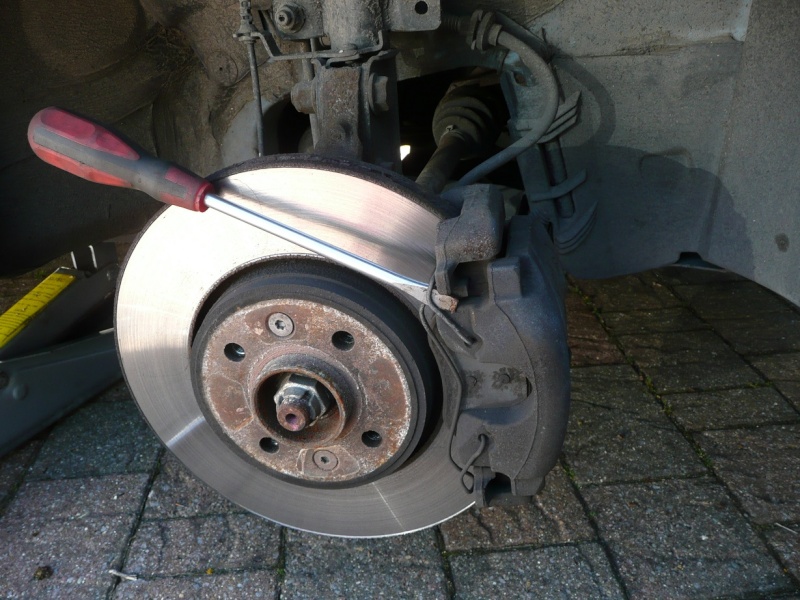 Lift the caliper free of the carrier, (the rear pad will be retained by the caliper, so it may be a little difficult to lift off, but it will come free).  Rest the caliper on the lower suspension arm.  This is as far as you need to dismantle if you are just replacing pads, however you may want to clean the carrier, and therefore follow the next step too.
Remove the outboard pad from the carrier, then remove the carrier (two 18mm bolts).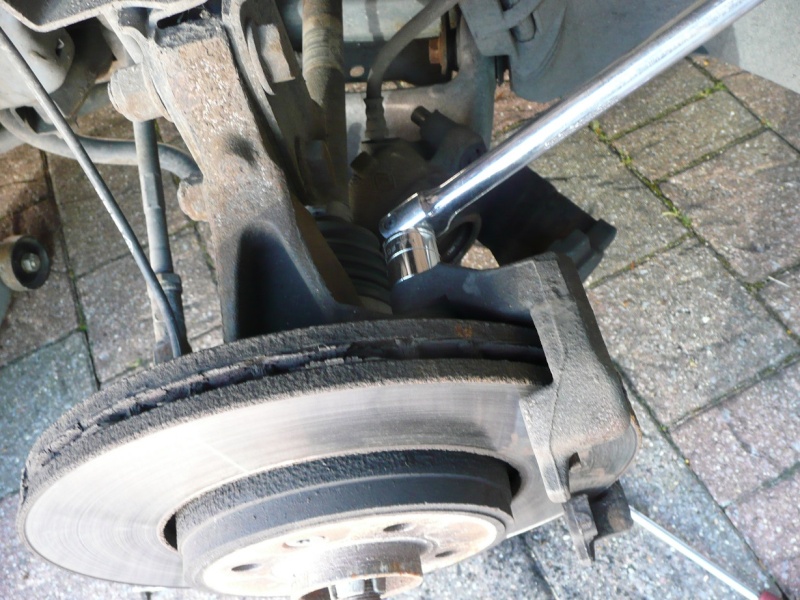 To remove the disc, you need to remove the two torx screws.  I can't remember the size, but will update with it later.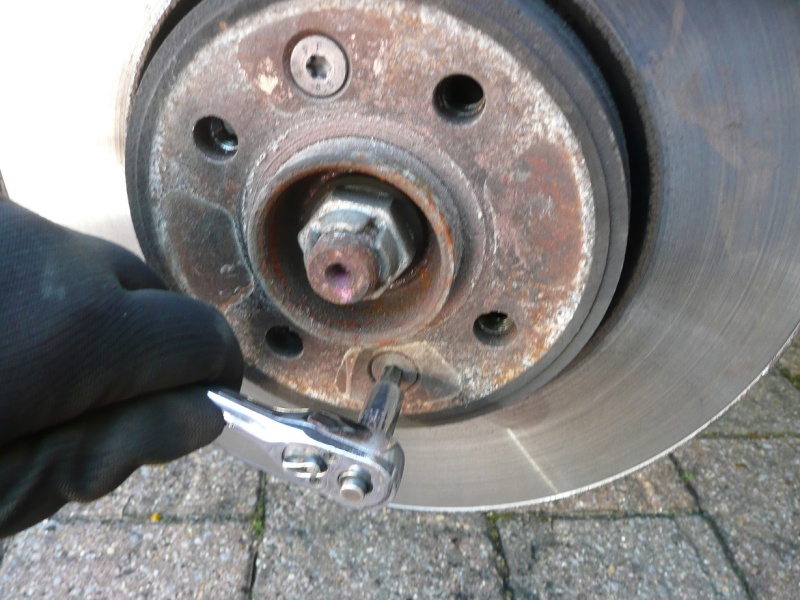 If the disc doesn't fall off at this point, screw two wheel studs back in loosely, to stop the disc falling off after the next step – whacking the disc from behind with a big hammer.  If it doesn't move, spin the disc through 90 degrees and hit it again.  Continue until the disc falls forward – but is prevented from hiting the floor by the wheel bolts.  Now remove them, and remove the disc.
Clean the hub with a wire brush, then fit the new disc, and refit the retaining screws. Put the rear pad (with the spring seat) into the piston on the caliper.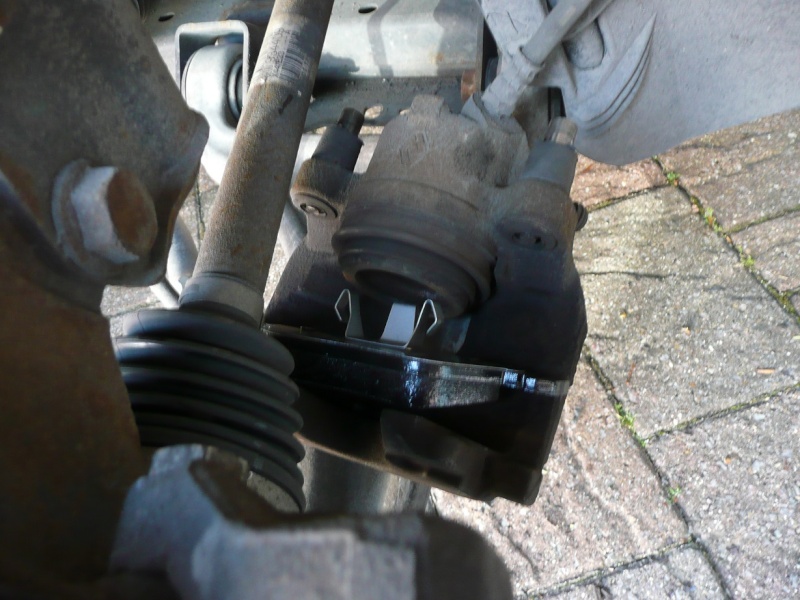 Clean and refit the caliper carrier.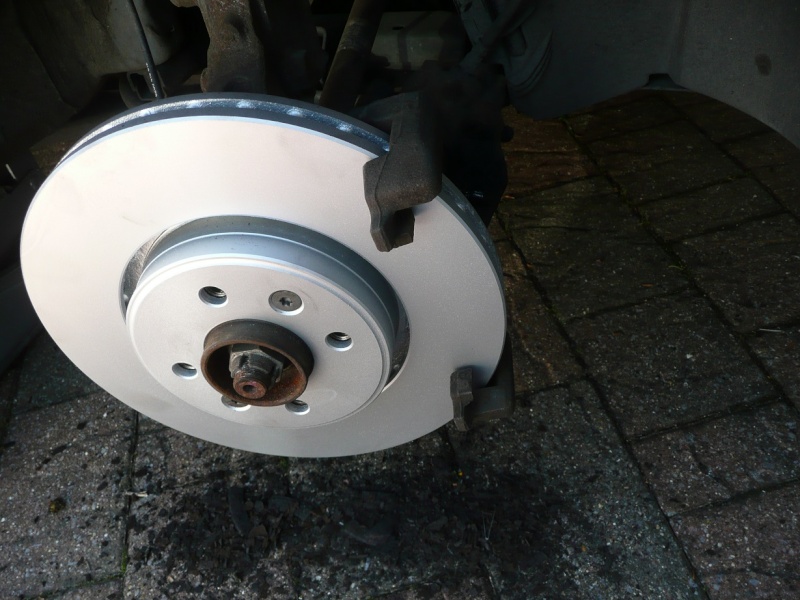 Fit the front pad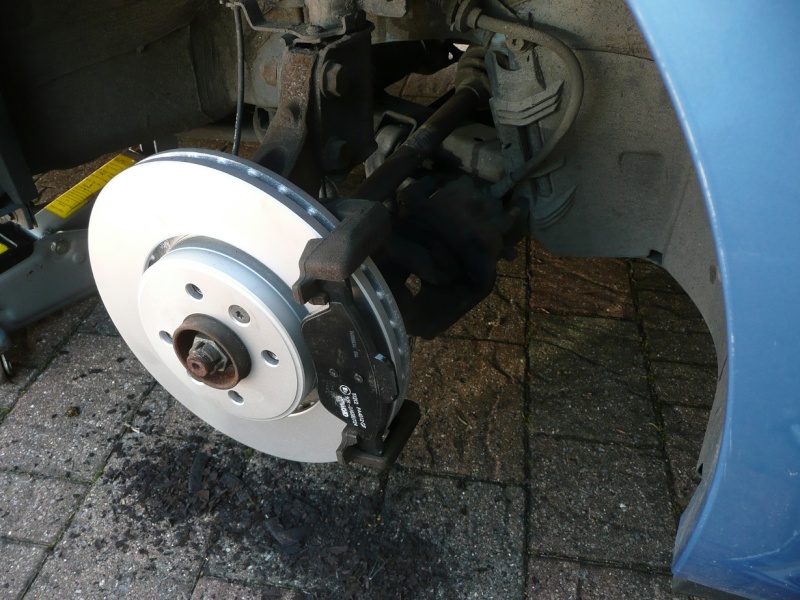 Finally refit the caliper and don't forget the spring.  You'll need pliers to put this back on.
Fit the wheel, lower the car, check the brake fluid reservoir, start the engine, pump the brakes, then go and do the other side.

_________________
On the edge, or in the hedge.

Araf

Admin




Posts

: 745


Join date

: 2015-03-14


Age

: 105


Location

: 22 miles from Calais



This will probably be worth a watch, before you start.

_________________
On the edge, or in the hedge.

Araf

Admin




Posts

: 745


Join date

: 2015-03-14


Age

: 105


Location

: 22 miles from Calais



---
Permissions in this forum:
You
cannot
reply to topics in this forum