1/ Open the roof, but leave the rear cover up.
2/ With paper, mark out just over half of the inner panel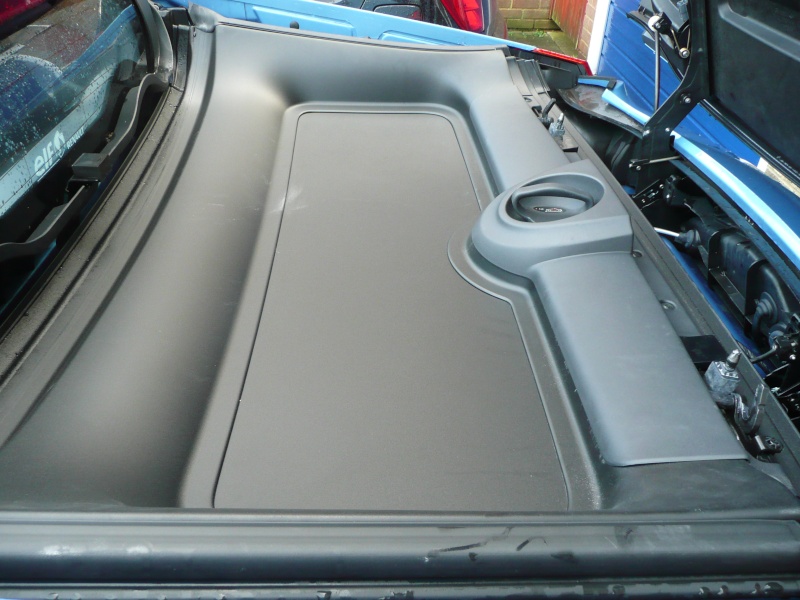 3/ Transfer the paper pattern onto 3mm closed cell foam (I got it from ebay).
Do not use a self adhesive foam, as the adhesive doesn't work well in summer.  Instead, I stuck it to the roof using Dunelm Mills aerosol Spray Adhesive.
4/ Stick the foam into the recess
5/ Now make a paper template to follow the roof contours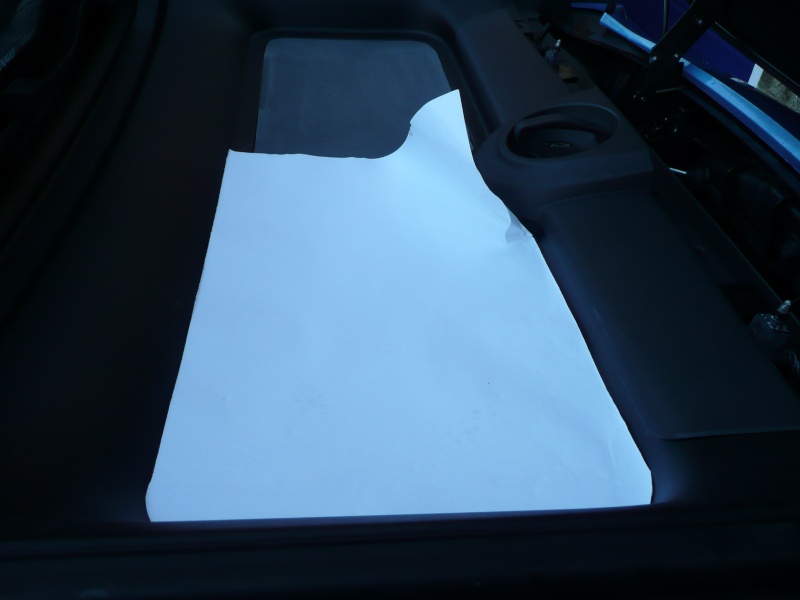 6/ Cut out another piece of foam, and trial fit it to the recess.
7/ coat one side in the adhesive glue, and stick on fabric of your choice.  I went for Nu-Suede from Dunelm in black.
8/ Leaving a border of about 10mm, cut the fabric around the foam.
9/ Spray the edge of the foam/fabric with glue, and quickly fold the edge of the fabric over and stick it to the foam.
10/ Now spray the remainder of the foam back with glue, and slightly onto the fabric that you have just folded over.
11/ Stick the headlining with foam to the roof.
12/ Stand back, and admire your work.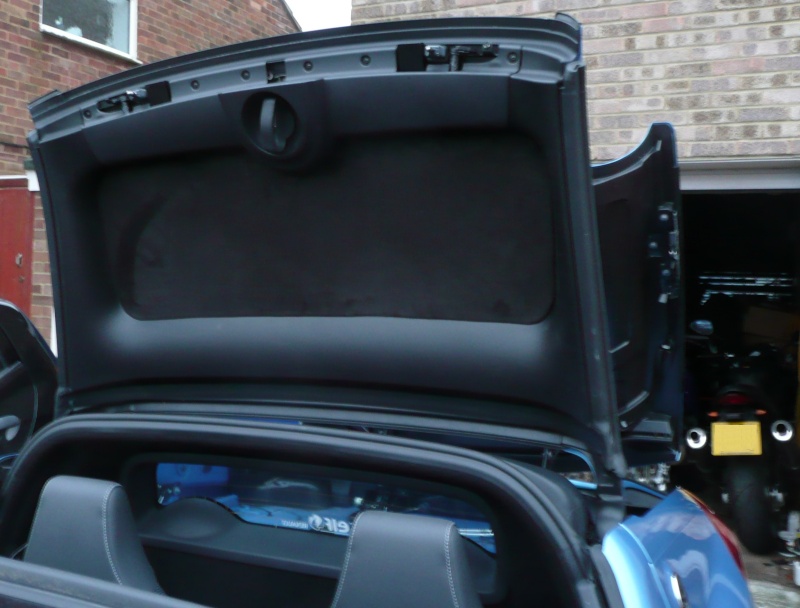 I'll update links to the glue, fabric, and foam, when I can next week.


_________________
On the edge, or in the hedge.
Admin




Posts

: 2462


Join date

: 2015-03-14


Age

: 58


Location

: Doncaster, South Yorkshire



Not as good as the one I did on my BMW.

**

was for the job I did, not the car.


_________________
On the edge, or in the hedge.
Now I like that, there was complaints about dripping condensation in our wind in the cold of winter reckon this might well cure that issue
Yes it would. I've never had that problem, and just an insulated headlining stopped the condensation in my old Land Rover.


_________________
On the edge, or in the hedge.
I can offer you an old Landrover to rebuild if you want a project, there is a half finished S2a sitting on my drive looking for a new owner to show it some love


I'll pass on that. I had a SIII, then an SIII lightweight. They are from a bygone age, and deserve to stay there.


_________________
On the edge, or in the hedge.
It was bought one nite when both beer and EBay were involved, I had previously owned a SIII for years and following a snowy winter seemed like a good idea to get a tax exempt truck..... The work began then a motorbike vs car incident broke my shoulder and I lost intrest in the big jibs like removing the engine, changing the bulkhead and swaping the rear axel so there she lies with nothing done for over 3 years!!!
Similar topics
---
Permissions in this forum:
You
cannot
reply to topics in this forum